I was surprised to find these on my friendster. These are sent to me by Kin and Dada, Mark's younger bro and cousin. Walang magawa ang mga iyon but these pics really made me smile. Remembering how it used to be like when trust and love are still there.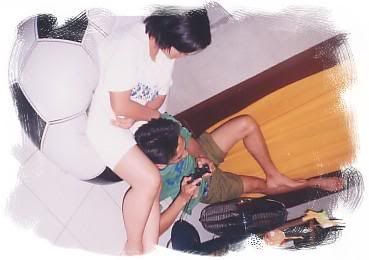 La Union...the day I finally trusted my heart that Mark was the one I want to share my life with for the rest of my life.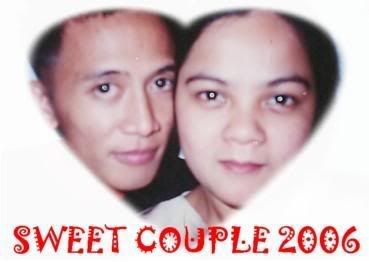 Taken the day before Mark left (for the first time) for Dubai...sweet couple?! haha...nah!!!

Visiting his dad...weird ang hair ko talaga