Changes, big and small are about to happen to me. I've been thinking of ways of coping up. Changes for me are challenges to be better. But then sometimes it's hard to cope up when you're not ready.
Maybe, things will be better. My heart has been scarred a lot of times and people are still breaking it to pieces. Maybe, this time it will be given a chance to heal. Maybe this time chance will give me the time to shine. Maybe this is the step to that. Maybe this time I'll be happier.
I need to change my outlook. To find more patience. Patience is needed to where I am going.
Anyway, last Friday, I went with the Main people to Tia Marias or Maria, whatever. I'm not really into those stuff. I just want to hang out with them. I will be leaving them this September and well, I'm gonna miss them. Same workplace but different area. We had a great time drinking, eating, and dancing. All of them know how to dance. Nice!
After that, I went back to our workplace and spent the night there because it was already dangerous to go to my dorm.
I've already been in a bar/resto/place where there is just plain drinking while listening to a live band--no jamming, no dancing. To a bar where you can sing and laugh and watch a performance while drinking. To a bar/club where you can dance. I just have to go to a gay bar, then that would be it. That would be enough. I'm more into eating out--trying new restos, going to different places to eat and discover something new about that place. I'm also into movie watching.
Oh, btw, does anyone of you know a group which I can join. A Catholic or Christian group to have fellowship. Feel free to suggest. I'll really appreciate that. Thanks!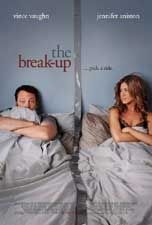 Anyway, one of the big changes happened today. I'm kinda anticipating this although I'm scared. I just don't think we're helping each other anymore. He is the one to decide. My heart is still open to him.