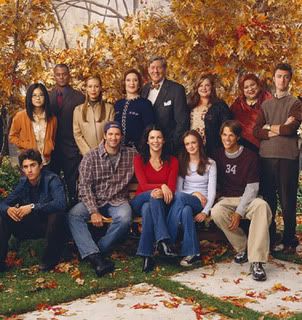 My birthday blowout with my officemates went well. I was really glad at the outcome of it. I was able to let them taste our
suman.
People kept asking if Mom made it but we just bought it. Making rice cake is difficult and needs lots of man power and time.
I finished Season 6 of Gilmore Girls and I was crying by the end of the last episode. I just hate partings. On the last epiusode, Rory and Logan had to be separated because Logan had to go to London. Lory also slept with Christopher, Rory's father. This, I think was because of Luke's refusal of eloping with her. This last episode made me want to look forward to the next season. Hopefully there's already an available DVD for this...sa Quaipo ha... :)


Yesterday I was able to customize my Multiply themes...thanks to Hanagirl's help. Then it made me wish to have a digital camera because I have a customized theme and I can surely put a lot of pictures on my multiply but I don't have a digital camera. We have a camera but it's not digital...poor kase kami eh.
Speaking of being poor, Malou told me something about the inicident in my former area. Learn from this okay, it's for your own good. Never ever let anyone know how flatbroke you are because people tend to look down on you if you are poor.
Nakakatawa naman yung kwento about the mansion, expectation, and our house. At work, I am fond of talking about my lack of money and this made them think that I'm really, really poor like I have nothing to eat...sometimes I am really broke that I have almost nothing to eat. And they just couldn't believe that I have a nice family. We are definitely not rich and they're right, I guess, in looking down at me money-wise but I'm lucky to have a nice dysfunctional family. Dysfunctional because my family is not perfect but I am lucky to have a great Mom who does everything to make our lives okay. I am lucky because people respect my Mom because she really is respectable. I am lucky because people look up to her whether they admit it or not.


Speaking of Moms, I hope Maam Emma's Mom is fine now. She had to rush home because something happened to her Mom. I can really empathize with her because just like her, I only have one parent now. And Mom is my source of strength that's why I am really afraid of losing her.
Here are some pics from 2006... they're not as clear but hey they're meaningful to me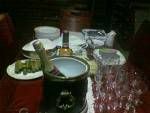 Wine and everything that's different from our usual noche buena. Ardee gave us the ideas.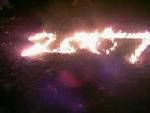 WELCOME 2007!!!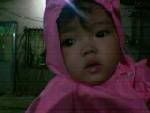 Tin-Tin, one of the newest members in our clan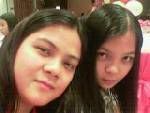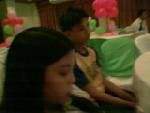 Naty's 18th birthday at CAP building Lipa.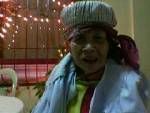 Nanay Metring during New Year, she was really cold that we had to put everything we could give her to keep her from shivering...:)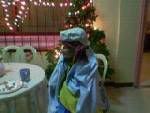 Another shot of Nanay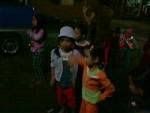 Kids dancing during our pre-NY's party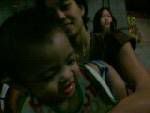 Gabie cutie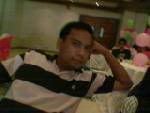 My Doraymond!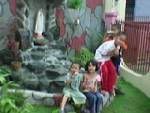 Kids!!!
For more pics visit my
multiply
.