I am into watching tv series...I've bought dvds already worth thousands (and I bought them at Quiapo) so I can say that I have a lot to watch. Dvd marathon is fun but after watching seasons of the show I don't think I will ever watch them again when I come across them again. But there are shows I know that I will never get tired of watching. One of those shows is Ugly Betty.
I've watched its Colombian counterpart but the American version is better because I can relate to the character as far as my looks and my love story are concern.
Ugly Betty makes me laugh out loud just like scrubs. One of the episodes I like is during Halloween where Betty dresses as a butterfly and his boyfriend Walter as a butterfly catcher. They both look geeky and I really think that pairing together makes them a loser. Walter is okay but he looks like a caterpillar or a worm to me. Sorry but seeing him makes me think of a caterpillar. I like Betty-Henry pair more.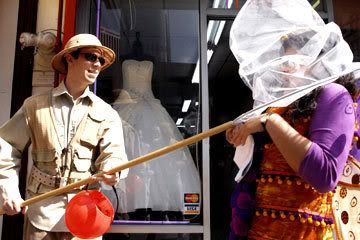 catching a butterfly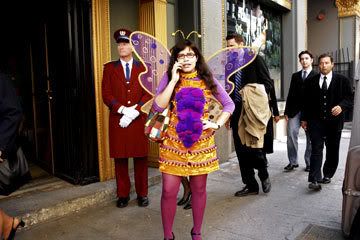 Betty Butterfly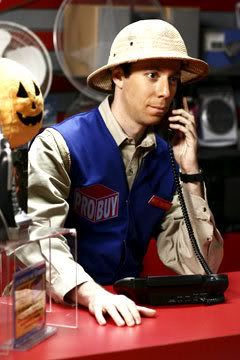 Walter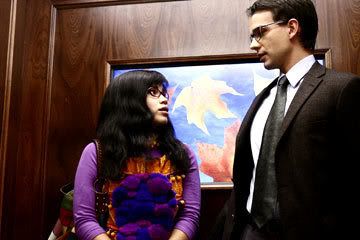 Betty-Henry